About Lora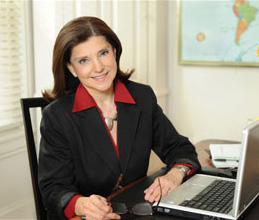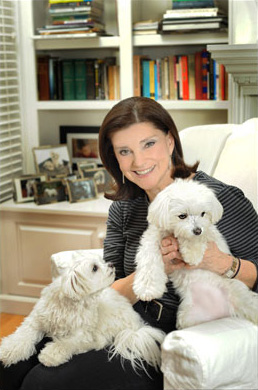 YOUR HOME, YOUR CASTLE, YOUR PLACE OF BUSINESS…
Only the most experienced real estate professionals can be trusted to ensure the proper handling of the sale or purchase of those special places. You may be looking to sell your home or condominium. You may be relocating to the Philadelphia area and need someone knowledgeable and dependable to find the right neighborhood for your family or business. In any case, you want someone with your best interest at heart. For two decades, clients, friends, referrals, and relocating transferees have counted on Lora to smooth the way through their real estate transactions in Center City Philadelphia, the Main Line and Chestnut Hill. Lora is an award-winning associate broker with Berkshire Hathaway Fox & Roach, a luxury home specialist, an expert negotiator, a talented marketer, and licensed in Pennsylvania and New Jersey. Lora is a graduate of the University of Pennsylvania and a seasoned professional in marketing, public relations and finance as well. With her deep and wide range of experience and awesome support team, she's the right person to have on your side.
LORA KNOWS WHAT MOVES THE MARKET…
Lora knows the residential neighborhoods and the latest trends in the investment/commercial markets as well. That's why smart sellers call Lora when it's time to sell. Her comparable market analysis data will help determine the highest market price for selling in the shortest amount of time. Her eye for detail and talent for staging will help you prepare your property for optimum presentation. Whether it takes just a bit of accessorizing or the help of trustworthy contractors, Lora will make your property stand out as a gem in your community. Curb appeal and inviting interiors help sell properties, and Lora will show yours at its best.
YOU'RE LOOKING FOR JUST THE RIGHT PLACE. LORA KNOWS WHERE IT IS…
Maybe you're moving within the city. Maybe you're moving back into the city. Perhaps you're looking to expand into the suburbs or new to the Philadelphia area, and you're looking to settle into a new home or business that suits your lifestyle… Lora is on your team. Lora will assess your needs and preferences, and show you the properties in the communities that will make you feel right at home. Tell her how you live, work and play. Lora knows Center City Philadelphia's diverse and colorful neighborhoods, the gracious ambience of the Main Line and Chestnut Hill's charming small-town environment. She'll know just the property, just the street, and just the price to make your dreams a reality. By the way, if you are relocating to other parts of the U.S. or abroad, Lora can assist you with all of your outgoing relocation needs.
LORA LIVES THE LIFE…
What makes Lora so good at what she does? Yes, she's smart, driven, knowledgeable, and successful. But more than that, she's a resident of Philadelphia who really knows her way around town. She's committed to the city and its people, so you know she'll be there for you. A 30+year resident of Center City, she lives in the Fitler/Rittenhouse Square area, and devotes her time to such civic organizations as the Center City Residents' Association, Friends of Rittenhouse Square, Friends of Schuylkill River Park and the Fitler Square Improvement Association. She's a member of the World Affairs Council and the Humane Society. She's a volunteer of the Hospital of the University of Pennsylvania Antiques Show. She's a part of the community and knows the shopkeepers, convenience stores, supermarkets, parking facilities, dry cleaners, restaurants, cultural venues, schools, parks and playgrounds. As a Certified Worldwide Relocation Specialist, Lora works with corporations, universities, hospitals and institutions throughout the world, helping to relocate people into the city and points beyond. Once she gets to know you she'll know where you'll feel at home.
LORA MEANS BUSINESS…
While Lora is devoted to your residential needs, she's a seasoned professional listing and selling multi-units, retail and commercial properties as well as working with developers, builders, and investors seeking opportunities in rehabs, conversions, new construction, and land sites.
LORA KNOWS RENTALS, TOO…
If you're looking for a residential or commercial rental, Lora is the person to call. She is a full-service professional who will assist you whether you are looking to list a property or find a property. Lora knows the rental market and where the best rental opportunities are located. She'll be happy to assist you in your rental needs.